Blogs & Opinions >
3/31/2020
If T-Mobile's merger with Sprint can help accelerate 5G deployments, while ensuring AT&T and Verizon also remain focused on the prize, then affordable 5G devices will flood the US market, the secondary market can realize lucrative returns from devices traded in and everyone will win.
5G Events >

Windsor Barra, Rio de Janeiro, Brazil
27-29 April, 2020
5G Latin America 2020 addresses the network evolution requirements of the service provider community in the LATAM region, as they look to invest in next generation technology and begin the roll-out of 5G services.

ExCeL, London
Workshops & Conference: 1 - 3 September 2020
Exhibition: 2 - 3 September 2020
5G World is the only global platform to help you partner with the most powerful telecoms and enterprise decision makers.
5G WORLD IS CO-LOCATED WITH TECHXLR8, LONDON TECH WEEK'S HEADLINE EXPO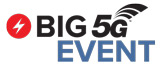 Irving Convention Center Dallas, Texas
September 22 - 24, 2020
The BIG 5G Event 2020, hosted by Heavy Reading, is coming to Austin this September to gather the entire 5G ecosystem including telecom experts, enterprise decision makers and eager 5G application developers. With 2020 being the year tipped as key for 5G, we will be bringing you content covering all the hot topics, including 5G core, 5G transport, applications & enterprise innovation, AI in the 5G world, private networks, edge computing and more.